BEACH CLEAN UP! 🚮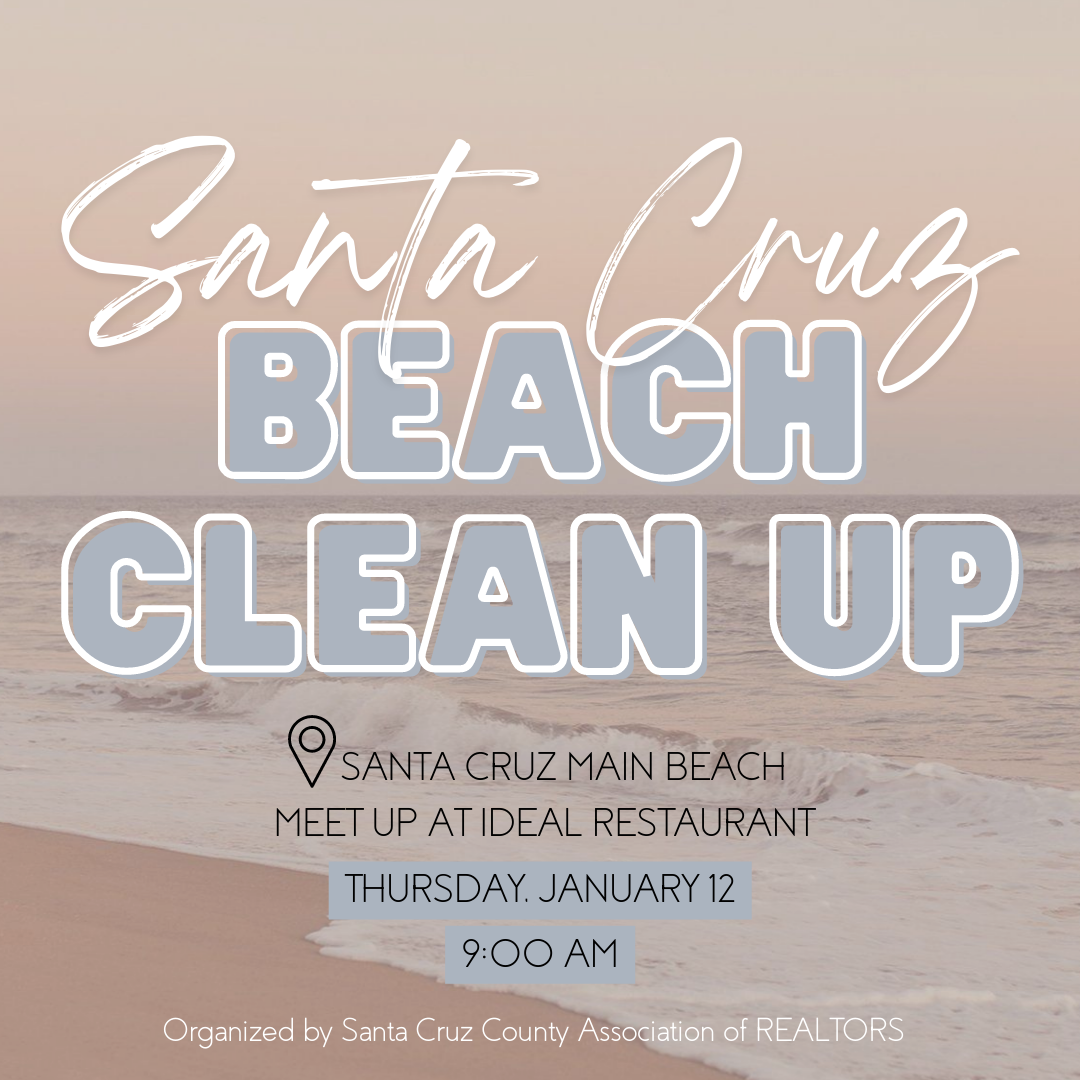 If you are able, please meet at 9 AM, Thursday, January 12 at the Ideal Restaurant at the beginning of the Santa Cruz wharf, near the restrooms. Volunteers will be required to sign waivers. They will walk everyone through safety procedures including what to do if we come across hazards, such as needles. They will provide buckets and pick up sticks.
What you will need:
-Sturdy thick soled shoes like boots to protect your feet from hazards
-Gloves
-Warm clothes
-Additional supplies if wish
Parking: parking is available on the wharf for a fee, as well as street metered parking. The Boardwalk lot may be open and should be pretty empty.
We will focus on area in front of Boardwalk. There is a fair amount of plastic and driftwood so your help will be appreciated! The plan is to be there roughly 2 hours.
Organized by Morgan Lyng and Parks & Rec Dept
#screaltorscare #realtorsargoodneighbors #storm #stormwatch #santacruz #flooding #stormdamage #california #2023storm