Market Update! 📢
This Week's Numbers are in! (11/08-11/15)
Here is this week's Santa Cruz County and Santa Clara County's real estate update.
I've put together some graphics to illustrate comparisons. I've broken down the last 4 weeks, and then highlighted the last week.
So, let's compare what's been going on in real estate over the past several weeks. The things to look out for would be drastic changes in price reductions, transactions falling through, and removed listings. What do you notice?
For reference: "TFT" means "transaction fallen through" or canceled escrow. "C/W/E" translates to Canceled, Withdrawn or Expired listings, meaning removed from the market.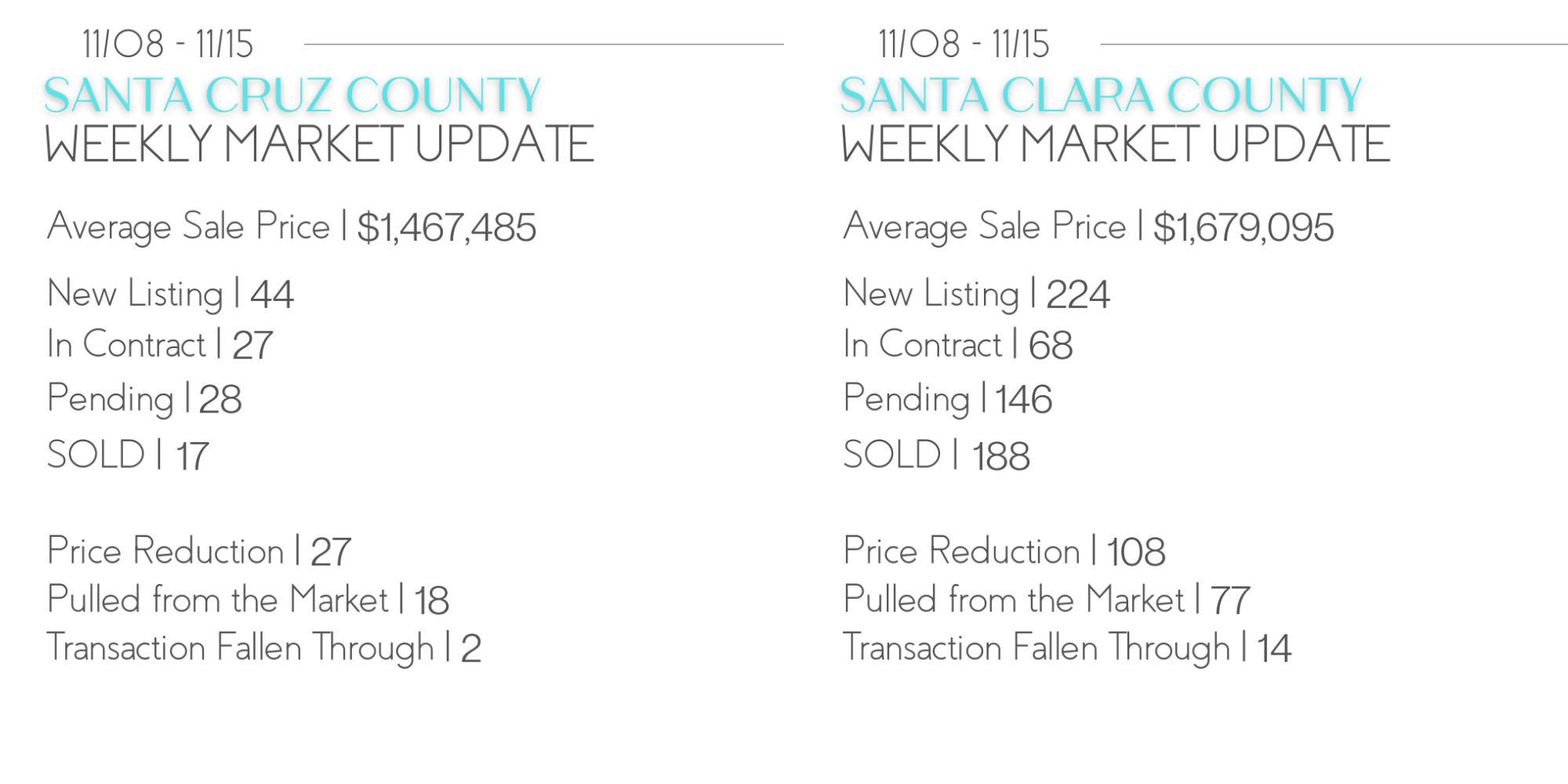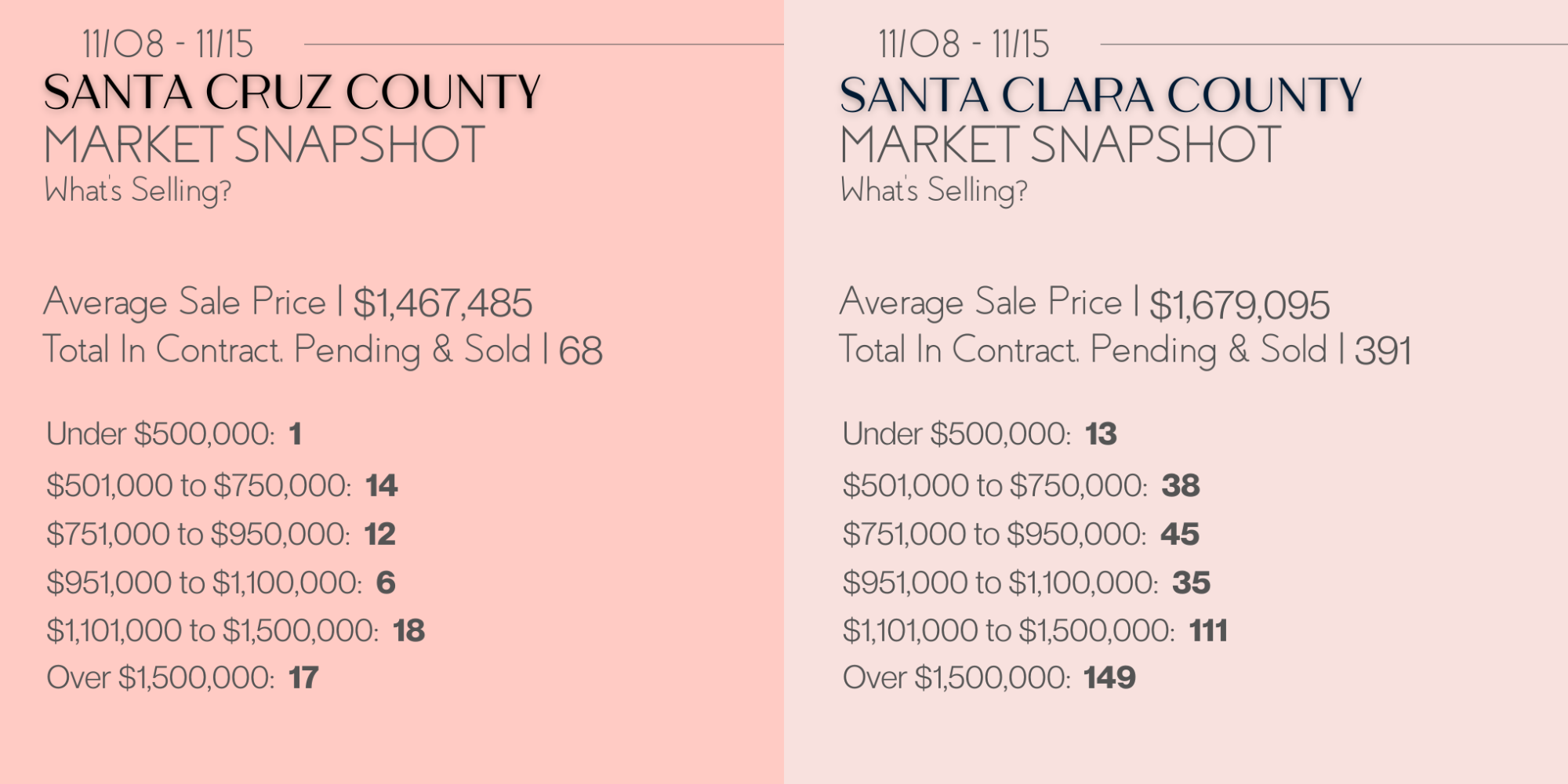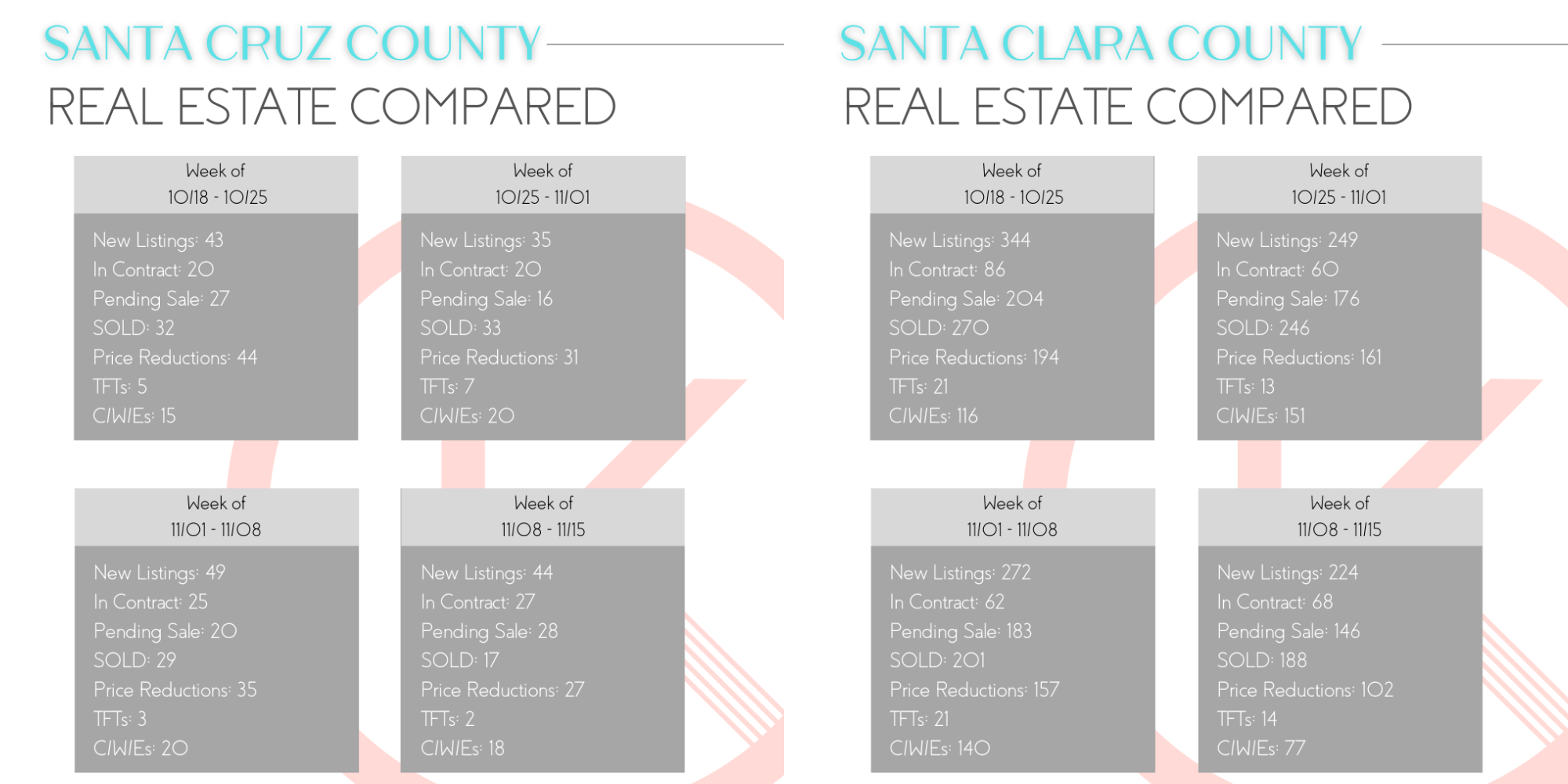 Kaelin Wagnermarsh
(831) 419-6538
Realtor DRE 01945819
eXp Realty of CA
kaelinrealestate.com
#marketupdate #santaclaracounty #santacruzcounty #realestate